Book Launch: The Gate Theatre, Dublin: Inspiration and Craft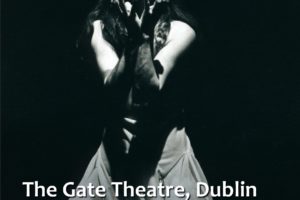 The Gate Theatre, Dublin: Inspiration and Craft
Edited by David Clare, Des Lally,
 and Patrick Lonergan
Co-published by Carysfort Press (Dublin) 
/Peter Lang (Oxford)
The book will be launched at the Dublin City Library and Archives, 138/144 Pearse Street, Dublin 2, on Friday, 26 October 2018 at 6pm. The guest speaker will be Katy Hayes (UCD/
The Irish Independent
), and the DCLA's beautiful exhibition "Aspects of Micheál Mac Liammóir and the Dublin Gate Theatre", will be on display at the venue – in celebration of the Gate's 90th birthday this October.
BOOK ABSTRACT:
 The Gate Theatre is one of Ireland's major theatres. It has produced important new plays by such figures as Brian Friel, Conor McPherson, and Denis Johnston – while also premiering significant works by other writers, including unjustly neglected women dramatists such as Mary Manning, Christine Longford, and Maura Laverty. It has made huge contributions to the art of theatre in Ireland, not only in relation to acting (launching the careers of Orson Welles, James Mason, and Michael Gambon) but also in terms of direction and design. And it has made a major contribution to the world's understanding of Samuel Beckett, Harold Pinter, and others.
Despite these incredible achievements, the theatre has been the subject of very little critical attention to date. This book redresses this problem; it is, in fact, the very first scholarly essay collection devoted entirely to the theatre. It gathers together leading academics and critics who explore the Gate's achievements in relation to the development of new Irish writing and new Irish theatre practices. The book is written with scholarly rigour but also in accessible language and would therefore be of interest to anyone with a passion for Irish theatre.